---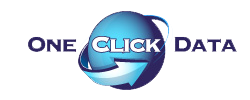 info@oneclick-data.com
ABOUT US
OneClick-Data's management team has over thirty years of data and information technology experience specializing in the collections market ...
ADAM SCHELL – Aschell@OneClick-Data.com
Prior to co-founding OneClick-Data Adam Schell was Director of Sales for InsightAmerica (now Acxiom) and as such was deeply involved in sales strategy, structure, development, personnel and product development. Starting as the company's ninth employee in 1999, Mr. Schell drove day to day development of the sales organization, including many of the early sales strategies that fueled the company's triple digit growth. Adam was also the product manager for the Acxiom Risk batching product that in a little over two years grew by over 1200% in revenue. In 2006, Adam was selected by senior management to participate in the Acxiom Leadership Candidate Program, an elite group of 16 individuals selected from more than 6,500 Acxiom employees.
JEFF FLOOD - JFlood@OneClick-Data.com
Before co-founding OneClick-Data, Jeff Flood was Acxiom Risk Mitigation's Vice President of Sales and Product Development. During his eight year tenure, annual company revenues grew from less than $500,000 to more than $25 million. During this period Mr. Flood's responsibilities included sales, marketing and product management. He was instrumental in the conception, development and commercialization of InsightCollect, the company's flagship product.
ERIC PENICK - EPenick@OneClick-Data.com
Eric Penick has over 7 years experience as a collector and collection manager with various firms and agencies in Colorado. His experience in the market gives him an understanding of our client's needs which allows him to provide effective solutions and outstanding customer service.